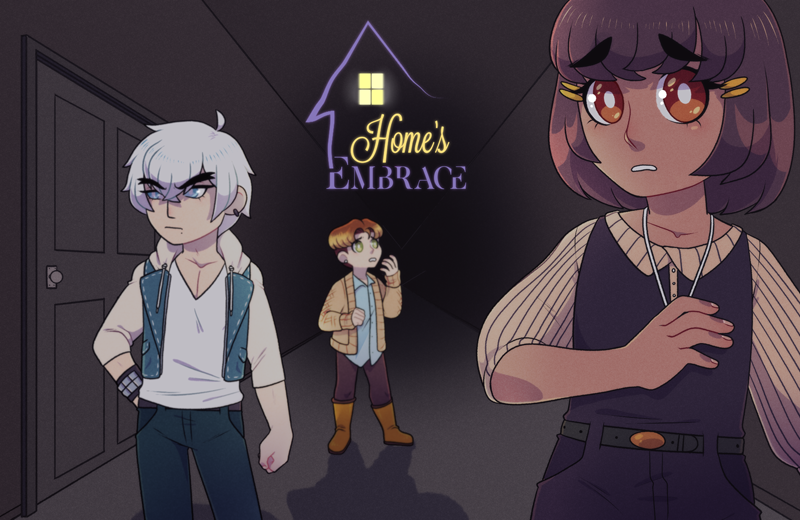 Home's Embrace
One of the team members was playing through with their friend and brought up I should probably come up with a way to say "Hey. Sometimes you gotta wait for the timer to run out." So voila, there's now a small scene to cover that for future readers/players.
Along with that, there's a couple bug/typo fixes. Plus some polish for some of the scenes. (Story will continue to be polished bit by bit, but will only update the build when there's a bug to fix, new art/music, or polishing is done.)
So re-downloading is not really necessary.
Have a nice day now~
Files
HomesEmbrace-2.5-linux.tar.bz2
233 MB
May 05, 2019
HomesEmbrace-2.5-mac.zip
229 MB
May 05, 2019
HomesEmbrace-2.5-pc.zip
247 MB
May 05, 2019