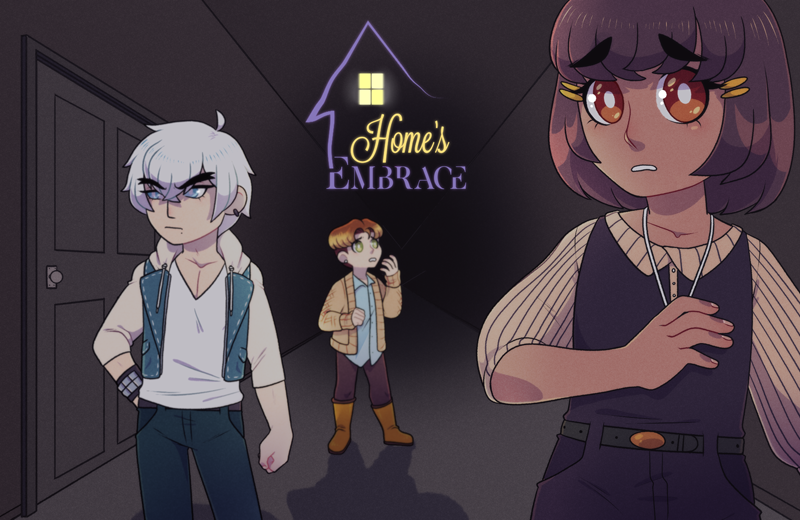 Home's Embrace
As said in the title, this will be the "final" update unless there are bugs to fix up.
Tomorrow will be the start of another Nanoreno, which is the gamejam this visual novel is a product of. We're working on different projects, so don't expect the same writing/art/music package combined in one!
This build was to help take care of one of Waite's paths concerning red light green light. The volume hasn't gone down, but the sfx should only play for 1-2 lines.
And since this is the supposed final build, a lil something was added at the very end. HOWEVER if you already finished the visual novel, don't fret. I plan to show what that "lil something" is on the Discord channel. (Since the only way you'd be able to see it is by getting the endings again.)
Once Nanoreno is over, we'll be redirecting our attention to Home's Embrace again. And from the teams being created I've seen, there's a possibility there will be some nanos that will catch your eyes as we get close to the end of March. So be sure to give them all a look!
Thank you for taking the time to read~
Files
HomesEmbrace-4.1-linux.tar.bz2
169 MB
Mar 01, 2020
HomesEmbrace-4.1-mac.zip
163 MB
Mar 01, 2020
HomesEmbrace-4.1-pc.zip
180 MB
Mar 01, 2020